OUR PEOPLE
Pheo M. Hutabarat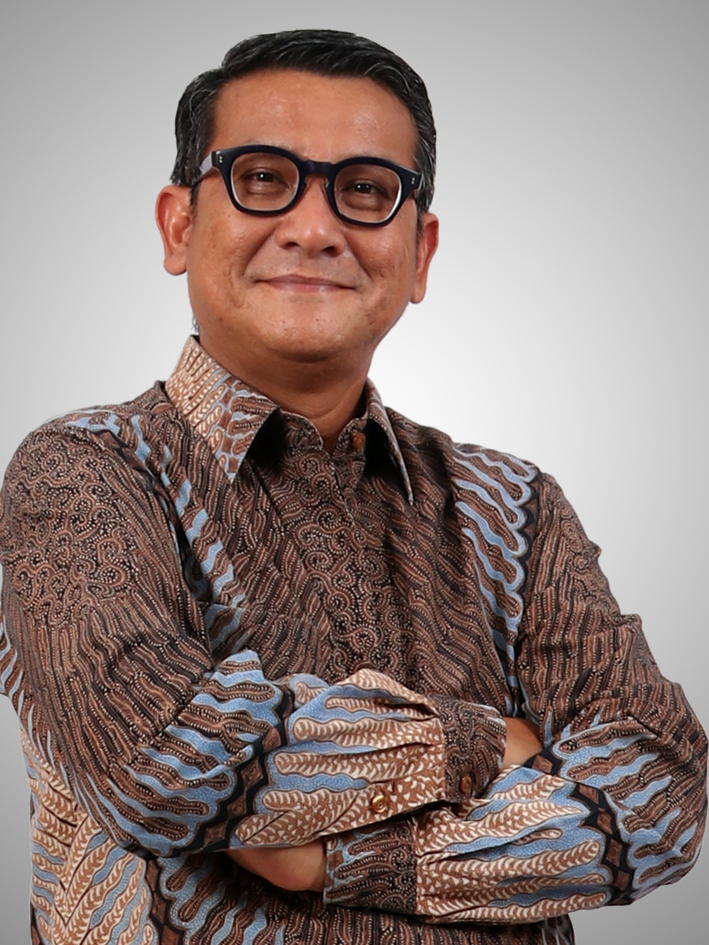 Pheo M. Hutabarat
Senior Partner
Pheo graduated from the Faculty of Law, Parahyangan Catholic University, Bandung, Indonesia. He is one of the Founding Partners who established HHR Lawyers in 1996 and a Managing Partner of the firm.
He has developed an extensive practice both in business commercial and dispute resolution. He has led and acted as practice group leaders within the firm in relation to: (i) Commercial Dispute Resolution; (ii) Corporate & Investment; (iii) Banking & Finance; (iv) Capital Market & Securities; and (v) Privatization & Development; (vi) Trade & Competition; and (vii) Energy & Natural Resources.
His particular experience in structuring legal frameworks, negotiating and providing legal strategy as well as preparing transactions documents for a broad range of transactional arrangements within the areas of practices mentioned above has led him to handle various types of international and domestic projects as well as principal advisor in various litigation as well as domestic and international arbitration cases in favour of numerous multinational companies and Indonesian conglomerate group of companies.
In

Commercial Dispute Resolution works, he has involved in various court litigation (including capital market securities litigation), bankruptcy & intellectual property court, administrative court, labor court, Business Competition Supervisory Commission (KPPU), Consumer Dispute Settlement Board as well as in domestic and international arbitration proceedings.

Since 2006, he has been awarded by the Asia Pacific Legal 500 as a leading Indonesia practitioner in the area of commercial dispute resolution.

In Banking & Finance works, he among others involved in various domestic and off-shore loan syndication and other financing documents, inter-creditor agreement, Indonesian security documents and commercial paper transaction involving national and as international financial institutions, as well as in debt restructuring transactions in Indonesia, especially the debt restructuring transactions of various main obligors (group of companies) representing the Indonesian Bank Restructuring Agency (IBRA) during the financial crises in 1998.

International Financial Law Review 1000 has been acknowledged him as one of the leading lawyers in the practice of Banking, Project Finance, Restructuring and Insolvency.

In Capital Market & Securities works, he has acted in representing numerous Indonesian companies in relation to various capital market transactions, e.g. (i) initial public offering; (ii) international and domestic right issues; (iii) merger & acquisition transactions of publicly held companies; (iv) equity as well as debt restructuring; and (v) other related transactions in connection with 144A Offering representing both issuers and buyers interests.

IFLR 1000 has acknowledged him as one of the leading lawyers in the practice of Capital Markets.

In Corporate & Investment works, he has represented numerous multinational and Indonesian group of companies in all corporate & investments works, e.g.: (i) merger & acquisition works; (ii) asset acquisition and disposal; (iii) setting up companies (including a foreign investment company); (iv) equity as well as debt restructuring of companies; (v) agency/distribution and franchise issues; (vi) employees related transactions; (vii) complex legal due diligence works; and (viii) insolvency and liquidation of companies.
In Real Property works, he has been appointed by international and domestic tourism/resort as well as real property companies in relation to among others: (i) land acquisitions and relinquishments; (ii) titling and strata title; (iii) development of integrated new city project; (iv) mixed-use development projects; (v) BOT, BOO and other real property structured transactions; (vi) restructuring of real property complex; (vii) tourism/resort projects; (viii) international hotel-chain contract arrangements; (ix) hotel, golf and country club projects; and (x) industrial estate related transactions.
In Privatization & Development works, he has involved in various Indonesian power and infrastructure projects, especially in water projects. In water projects, he represented various international water companies in: (i) advising in water sector regulations in Indonesia; (ii) the privatization of the water facilities; (iii) commercial contracts (e.g. including concession, operation & maintainance, build operate and transfer and other types of water infrastructure contracts); (iv) representing private sectors in the re-negotiation of water commercial contracts with the related government entities; (v) private public partnership and public procurement issues of water infrastructure projects; (vi) water utilities company's transactions and manpower issues; (vii) environmental regulation and prosecutions; and (vii) water project dispute resolution matters, including disputes in relation to the water commercial contract on behalf of the private sectors.
In Trade & Competition works, he has involved representing the interests of clients in various agency, distribution and franchise business arrangement, as well as advising clients in relation monopolistic practices and/or unfair business competition matters and representing the clients in the legal proceedings in from of the Business Competition Supervisory Commission (KPPU).
In Energy & Natural Resources works, he representing domestic as well as international clients in relation to: (i) the project finance of an integrated coal railway and waterway system in South Sumatera Province, Indonesia with the proposed total project cost of + 490 million USD; (ii) acquisition and restructuring of plantation large complex estates in Borneo Island; (iii) forestry projects; (iv) coal and mining projects, including coal off-take agreements and mining tenements; and (v) oil and gas projects.
Publications
Law Business Research Ltd. on The Restructuring Review – Indonesia Section (2016, 2017, 2018)

Men's Obsession – The Professional Lawyers 2018 (2018)

Getting The Deal Through – Arbitration, Indonesia Chapter (2018)

Practical Law – Product Liability Global Guide (2017)

Lexis Nexis – Company Law Guide (2017)

Getting The Deal Through – Initial Public Offerings, Indonesia Chapter (2016, 2017, 2018)

Getting The Deal Through – Enforcement of Foreign Judgment, Indonesia Chapter (2015, 2016, 2017)

The European Lawyer Reference – Product Liability: Jurisdictional Comparisons, Indonesia Section (2014)

Getting The Deal Through – Labour & Employment in 39 Jurisdictions Worldwide, Indonesia Chapter (2014)

Law Business Research Ltd. – The Dispute Resolution Review Book, Indonesia Chapter (2011)

The Voice of Defense Bar – Indonesian Chapter of Law and Practice of Product Liability Defenses in Indonesia (2007)

Global Legal Group – International Arbitration 2006: A Practical Insight to Cross-Border International Arbitration Work (2006)

Getting The Deal Through – Merger Control: The International Regulation of Mergers and Joint Ventures in 54 Jurisdictions Worldwide, Indonesia Chapter (2006)

International Journal of Competition Policy and Regulation, Special Report, Global Competition Review - The Asia Pacific Antitrust & Trade Review 2005, Indonesia Chapter (2005)

Cambridge University Press – Merger Control Worldwide (2005)

Citra Aditya Bakti – Legal Aspect of Free Trade: An Overview of the Readiness of the Indonesian Law in Implementing Free Trade (2003)
Seminars
Speaker at the Indonesian Economic Updates for the "Economic Potentials Through Maritime Sector Development" (Hamburg, Germany, June 2015)

Regular speaker in the training for Advocate regarding "Law Firm Management: A Practical Approach", held by the Faculty of Law of Parahyangan Catholic University with Indonesian Advocate Association (AAI) (West Java, Indonesia, 2010-present)

Speaker at the 2nd Annual Negotiating and Drafting Commercial Contracts Indonesia Conference regarding: "Effectively Managing and Preventing Potential Disputes In Commercial Contracts In Indonesia", held by Asia Business Forum (Indonesia, November 2009)

Speaker at a one day workshop held by Fortress Intelligence regarding: "Indonesian Employment Law" (Singapore, September 2009)

Speaker at the Asia Pacific Law Firm Management Conference regarding: "Law Firm Marketing: Successfully Establishing Your Brand in the Law Firm Marketplace", held by Asia Business Forum (Singapore, September 2009)

Speaker at the Training for Advocates regarding: "A Guide to Law Firm Management: An Observation in Practice", held by DPC AAI Bandung and Faculty of Law University of Padjadjaran Bandung (West Java, Indonesia, July 2009)
Speaker at the Training for Advocate regarding "Company's Organization (including Merger and Acquisition)", held by the Indonesian Advocate Organization (PERADI) in cooperation with Indonesian Legal Aid and Human Right Association (PBHI) (Indonesia, August 2008)
Speaker at the seminar on "Commercial Laws in Indonesia", both separately held in (a) Singapore and (b) Kuala Lumpur (Malaysia) on May 2008, regarding: "Debt Recovery in Indonesia". Organised by: Convention Pro International with supporting organisations: Singapore Accountancy Academy and CIMA Singapore

Speaker at the seminar on "Commercial Laws in Indonesia", both separately held in Singapore and Kuala Lumpur (Malaysia) in August 2006, regarding: (i) "General Regulatory Framework for Foreign Investors in Indonesia"; and (ii) "Contracts under Indonesian Laws". Organised by: Convention Pro International with supporting organisations: Singapore Accountancy Academy and CIMA Singapore

Speaker at the Commercial Laws in Indonesia Seminar in Singapore and Kuala Lumpur, Malaysia on November 2005 regarding: (i) "Business Contracts under Indonesian Laws"; and (ii) "Dispute Settlement: Court Proceeding and Arbitration". Organised by: Convention Pro International with supporting organisations: Singapore Accountancy Academy and CIMA Singapore

Speaker at the Training for Advocate regarding: (i) Legal Audit & Legal Opinion; and (ii) Company's Organisation, held by the Faculty of Law of Parahyangan Catholic University and Pasundan University in cooperation with Indonesian Lawyers Association (Ikatan Penasehat Hukum Indonesia - IPHI) (West Java, Indonesia, October 2005)

Speaker at the International Bar Association Conference regarding: "Environmental Damage In Indonesia: Liability, Compensation and Restoration" (Auckland, New Zealand, October 2004)
Professional Memberships
KAI (Kongres Advokat Indonesia/ Congress of Indonesian Advokat) – Vice President

HKHPM (Himpunan Konsultan Hukum Pasar Modal/ Indonesian Association of Capital Market Legal Consultants) – Licensed for Capital Market Legal Consultant and Member

International Bar Association – Member

INSOL International – Member
Professional Organizations
2010-2013: National Chairman of the Alumni Association of the Faculty of Law, University of Parahyangan (Bandung, West Java, Indonesia)
Accolades
Asia Business Law Journal 2020 – Indonesia's Top 100 Lawyers

IFLR 1000, Financial and Corporate 2020 – Highly Regarded Lawyer in Banking, Restructuring, and Insolvency

The Legal 500 2019 Asia Pacific – Leading Individuals in Dispute Resolution

AsiaLaw Profiles 2018 22nd Edition – Leading Lawyers in Capital Markets and Dispute Resolution & Litigation

Vantage Asia – The A List (Indonesia's Top 100 Lawyers) in 2018