OUR PEOPLE
Rosna Chung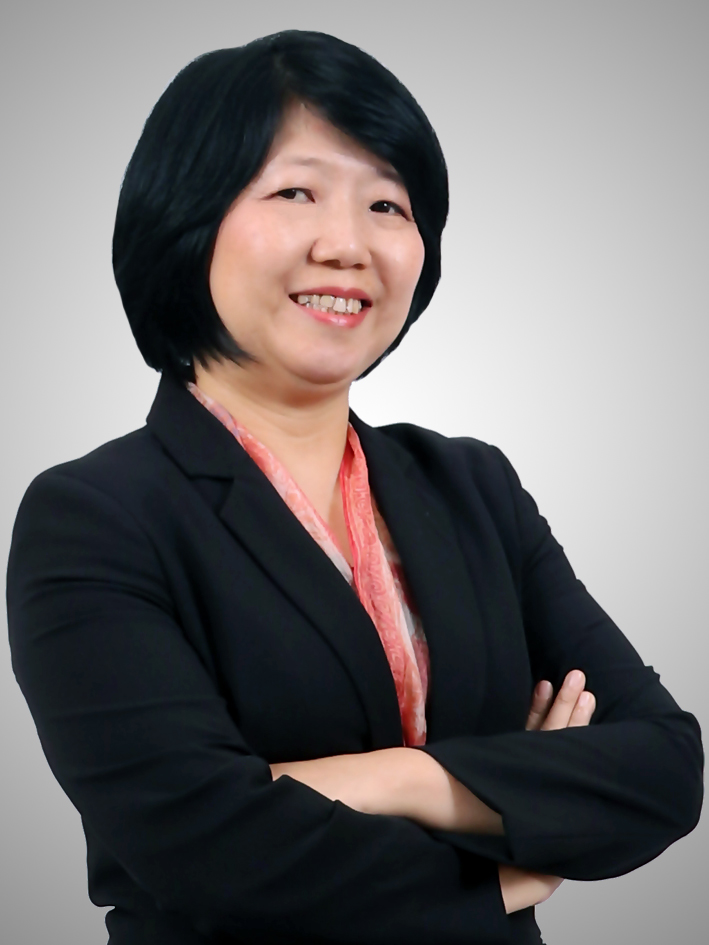 Rosna Chung
Senior Partner
Rosna, who is a graduate of the Faculty of Law of the University of North Sumatra, Medan, Indonesia, has become a partner of HHR Lawyers in 2003. She was elected as the Team Leader of Banking & Finance and Capital Markets & Securities practice groups. Her areas of specialization encompass: (i) Real Property; (ii) Corporate and Investment; (iii) Mergers & Acquisitions; and (iv) Insolvency.
Her extensive experience preparing transaction documents within the areas of practice mentioned above has enabled her to handle various types of projects on banking and finance as well as capital markets within the Indonesian legal market as well as for offshore clients intending to do business in Indonesia
In Banking and Finance works, she among others involved in various domestic and off-shore loan syndication and other financing documents, inter-creditor agreement, Indonesian security documents and commercial paper transaction involving national and as international financial institution, as well as in debt restructuring transactions in Indonesia.
In Capital Market and Securities works, she has acted in representing numerous Indonesian companies in relation to various capital market transactions, e.g. (i) initial public offering, (ii) international and domestic right issues, (iii) merger & acquisition transactions of publicly held companies, (iv) equity as well as debt restructuring and (v) other related transactions in connection with 144A Offering representing both issuers and buyers interests.
In Corporate and Investment works, she has represented numerous multinational and Indonesian group of companies in all corporate & investments works, e.g.: (i) merger & acquisition works, (ii) asset acquisition and disposal, (iii) setting up companies (including a foreign investment company), (iv) equity as well as debt restructuring of companies, (v) agency/distribution and franchise issues, (vi) employees related transactions, (vii) complex legal due diligence works and (viii) insolvency and liquidation.
Publications
Getting the Deal Through – Initial Public Offering in 21 Jurisdiction Worldwide (2017);

The Restructuring Review – Eleventh Edition (2018);

Virtual Round Table – Bankruptcy & Restructuring, Corporate Livewire (2015);

Creditors' Rights In Insolvency Proceedings, A Practical Guide for Smaller Practices – Insol International (2011);

Banking and Finance Client Strategies in Asia – Inside the Minds, Aspatore (2010);

Corporate Insolvency: An Indonesian Perspective, "BNA International – Corporate Insolvency" (2009)

; and

Indonesian chapter of Insolvency & Restructuring, "Getting the Deal Through" (2007)".
Seminars
Speaker at a

seminar on

Corporate Insolvency & Restructuring in Asia where she delivers the topic of "Corporate Restructuring and Insolvency in Indonesia" (Singapore, 2008)
Professional Memberships
Member of the Indonesian Association of Capital Market Legal Consultant, in which she is licenced as a Capital Market Legal Consultant (HKHPM);

Member of the Indonesian Advocate Association (PERADI), in which she is licensed to practice general law and litigation in Indonesia as an advocate;

Member of Indonesian Receiver and Administrator Association (AKPI), in which she is a licensed Receiver and Administrator;

Member of INSOL International; and

Member of IR Global.
Accolades
Vantage Asia – The A List (Indonesia's Top 100 Lawyers) in 2018